WIN A SIMULATOR FLIGHT!
1 February – 15 February
Lustrum Instagram Contest
This academic year, the VSV 'Leonardo da Vinci' has its 15th lustrum! We aim to celebrate this for and with all Aerospace Engineering students in Delft. In the first two weeks of February, we are curious what the VSV and Lustrum mean for you. Show us and win a grand prize!
Instructions:
Between 1-15 February, post a picture on Instagram which relates to the VSV, Lustrum 'Endeavor', the study AE in Delft or the aerospace industry in general.
Be sure to tag @vsv.leonardodavinci and use hashtags #VSVlustrum and #LustrumEndeavor so we can track your entry.
Note: your profile has to be set to public so we can view your post. 
At the end of the contest period, the lustrum committee will choose the best, most original, special and/or funniest entries.
The grand prize is a 3,5-hour session in a static Boeing 737NG simulator, provided by Simflying Amsterdam! The winner can be joined by up to two friends.
For all terms and conditions, see below.
If you have any questions or remarks, contact the LuCie: [email protected]
The Prizes
We have endeavored to line up the coolest prizes possible for you! This is what you can win:

First Place
For the first place winner, we are giving away a 3,5 hour simulator session provided by Simflying Amsterdam!
Have you ever wondered what it is like to be in control of a large aircraft? This is your chance! Experience how it feels to pilot a static Boeing 737NG simulator. The session is guided by an experienced instructor; depending on your experience, you can get to know the basics, improve your skills or fly challenging exercises. The winner can bring along up to 2 additional people.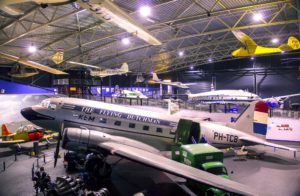 Second Place
It is one thing to look at planes in textbooks, but another to walking up to an actual aircraft. The runner-up winner and one companion will be able to visit the rich collection of aircraft at Aviation Museum Aviodrome at Lelystad Airport, with two entrance tickets provided by Aviodrome. From the Wright Flyer to a giant Boeing 747 and of course many Dutch Fokker aircraft, this is a great way to see what aerospace engineering has developed over the past century!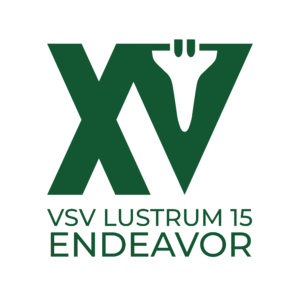 Third Place
Of course we hope you are proudly wearing the Lustrum NDVR merchandise by now. If not, the third place winner will receive a set of the long-sleeve shirt and socks provided by the VSV!
If you are not the lucky winner of this set, do not despair. You can still buy your shirt (both female/male version), sliders, socks and tie at the VSV Bookshop! A great outfit for the Lustrum-month in May.
Additional Prizes!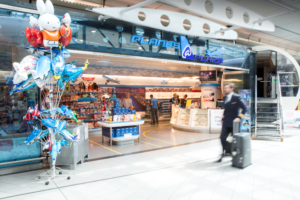 All winners will also receive a 1:200 scale model of KLM's special livery Boeing 777, the 'Orange Pride',  provided by [email protected] 
Located in the public shopping area of Schiphol Airport, [email protected] offers a wide range of aircraft scale models and other aviation related articles and souvenirs. Part of the shop is built out of an original DC-9 cockpit and DC-10 engine, so this might also be a great location to take your picture 😉
Rules of the Contest
This contest is organised by the Lustrum Committee of the VSV 'Leonardo da Vinci', which can be contacted through 

[email protected]

. It is in no way sponsored, endorsed or administered by, or associated with, Instagram.

Participants must be a member of the VSV 'Leonardo da Vinci' to partake. Members of the Lustrum Committee are excluded from participation. 

Participants can enter the contest by placing a post on Instagram using the hashtags #VSVlustrum, #LustrumEndeavor and by tagging @vsv.leonardodavinci .
Participants must have their Instagram profile set to public in order for to make a valid entry the organisation can view.
The contest will run from 1 February 00:01h until 15 ('vo) February 23:59h CET.
Participants can make multiple entries, as long as each entry is unique.

By using the required hashtag, participants agree that their entry may be re-posted or shared on other (social) media by the organisation as well as their name, profile and/or account info.

The organisation will decide the winners in its sole discretion. No objections are possible. In case of insufficient (valid) or inadequate entries, it is possible no winners are chosen and a prize is not awarded.

The winners will be contacted within 7 days of the contest's close through Instagram or any other form of communication deemed appropriate by the organisation.

If a winner does not respond within 75 ('vo) hours, the winner forfeits the prize and the organisation may choose another winner.

In case the prize is not available, the organisation will endeavor ('vo) to arrange a comparable prize as the organisation deems fit.

The winner is responsible for any additional costs to claim the prize, such as, but not limited to, travel expenses.

Once the prize is awarded, the winner is responsible to claim the prize at the provider within the terms and expiry conditions set by the provider, which will be disclosed when the prize is awarded.

The provider may require that the winner cooperates with a social media post.

The organisation is not responsible for technical errors, ommissions or delays. 
The organisation can close or withdraw this contest at any time.

The organisation can amend these rules at any time.

When making a photo for your entry, don't do anything illegal, norm violating or otherwise ill-advised.